Dr. Ava Ghasemi-Holdich, Psy.D., C.Psych. (CAN)
Contact Dr. Ava personally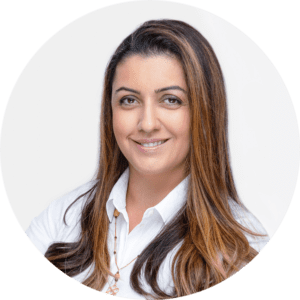 Dr. Ava Ghasemi-Holdich, Psy.D., C.Psych. (CAN)
Individual short and long-term psychotherapy for adults. Services offered in English (native/bilingual proficiency), Farsi (Full professional fluency), German (Limited working proficiency).
Who I see in my practice:
I provide both short (10 – 15 sessions) and long term (more than 6 months) therapy to adults. The length of your therapy depends on various factors including financial resources (e.g., insurance coverage), time commitment, type and history of presenting problems, and most importantly your goals for therapy.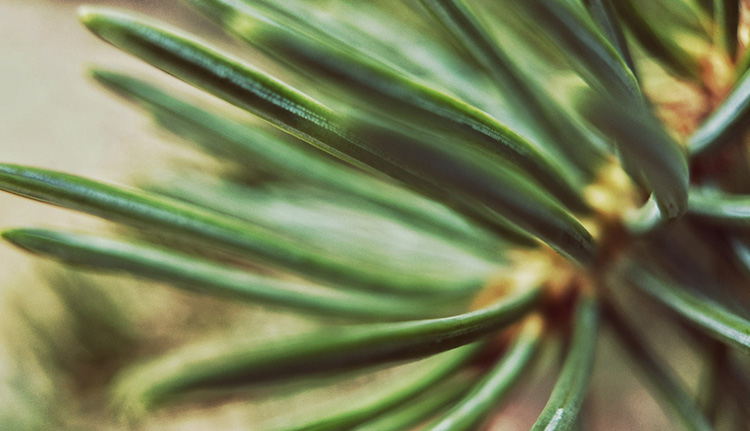 My philosophy
Experiencing emotional turmoil and suffering is part of life, but at times we develop unhelpful behaviors, thoughts and feelings. You may find yourself lonely, isolated, exhausted, and down, or on the other hand stressed, panicked, uneasy, and anxious. These experiences can negatively impact you, people around you and your work. You are, however, wired for healing and growth! And this is where therapy can help you access your innate ability to heal and grow.
How does therapy work?
Psychotherapy is a well-researched treatment modality for emotional health. It is a healing process that helps you gain access to essential resources in yourself and in your environment, to better cope with life's problems, and to move forward. Through therapy you can gain better insight into yourself, identify patterns that are not so useful and develop new ones. You can also experience an alleviation of various psychological and somatic symptoms and experience more calm and joy.
In my practice I apply various research-based treatment approaches such as Psychodynamic psychotherapy, Ego States therapy, and Eye Movement Desensitization and Reprocessing (EMDR). This typically involves a combination of talk therapy, learning new strategies, and guided exercises during sessions to help work through difficult experiences. There are many other therapeutic modalities I draw from and I engage in ongoing consultation and continued education.
I also utilize the use of in-between session exercises (e.g., things to think about or write about, or skills to practice) to keep the momentum of therapy going.
We will also periodically revisit hopes and goals for therapy to ensure we're on the right track.
My areas of interest include:
My qualifications:
I hold a Doctorate of Psychology in Clinical Psychology and a Masters in Counseling Psychology from Adler University in Chicago, Illinois, USA. I am licensed as a clinical psychologist with the Dubai Health Authority. I am also licensed in Canada with the College of Psychologists of Ontario and authorized for autonomous practice with adolescents, adults and couples. I am also the co-founder of and a regular writer on Aurelia Psychology.
Since 2009, I have provided psychological services in the following settings and with a diverse range of clients:
Private Practice
The Mapletree Center DMCC 2015- present
McDowall Counseling and Consulting Group, Toronto, Ontario, CAN 2013-2014
Chrysalis Centre Psychological and Counseling Services, Markham, Ontario, CAN 2013-2014
Outpatient Clinic
Associates in Behavioral Science, Chicago, Illinois, USA 2010-2011
University Clinic
University of California Counseling and Psychological Services, Merced, California, USA 2012-2013
Northwestern University Counseling and Psychological Services, Chicago, Illinois, USA 2011-2012
School Board
United Stand Counseling Center, Chicago, Illinois, USA 2009-2012
Media Presence
Why worry:
I want to leave so why can't I? Gulf News published Feb 1, 2021
Why worry:
OCD has ruined my life – I spend most of my day in the bathroom Gulf News published October 20, 2020
Managing your mental health in Covid 19 times Middle East Campaign published October 13, 2020

Why Worry:
'My wife's in India and wants to come back, keeps nagging me. What can I do?' Gulf News published September 16, 2020
Why Worry:
COVID-19 means going back to India, where my husband cheated on me. Gulf News published July 23, 2020
Listen to Dr. Ava on Dubai Eye:
09 Jul 2019: Discussing and looking at how you stop the small stuff becoming the big stuff – psychologist Dr. Ava Ghasemi will be giving us her expert views.


Please complete this form, Dr. Ava will do her best to get back to you within 24 hours.